The project "Life on BiH/MNE Border - Ancient Traces of ageless Heritage and Tradition" is being implemented in the area of ​​Trebinje and the municipality of Bileca in BiH and the municipalities of Nikšić and Plužine in Montenegro. The overall objective of the project is to develop functional cross-sectoral cooperation and to link the cultural, historical and natural heritage with tourism in the cross-border area. The specific objective is to create and promote common cross-border tourism products by encouraging partnerships in culture and tourism and restoring neglected cultural and historical heritage in project areas.

The main project activities are:
- Mapping of insufficiently valued objects and locations of cultural and historical heritage that will be included in joint tourist cross-border products of Trebinje, Bileca, Nikšić and Plužina;
- Developing digital and printed presentations of the new tourist offer in the cross-border area on traditional connections and customs;
- Development of a joint plan for standardized and sustainable management of cultural and historical monuments, locations and objects identified on the project area;
- Revitalization of cultural and historical heritage through "pilot interventions" in both project countries;
- Communication and promotional activities involving printed, digital and video tools and approaches.

The project started in January 2018, and the project lasts for 16 months.
The total value of the project is 331,712.56 euros, of which the European Union finances 85% of the funds, while the remaining amount is co financed by the City of Trebinje, JU "Cultural Center" Trebinje and JU "Center for Culture" Plužine.
February 7, 2019
The architects appropriately describe the Old Bridge in Mostar as the most daring and
[…]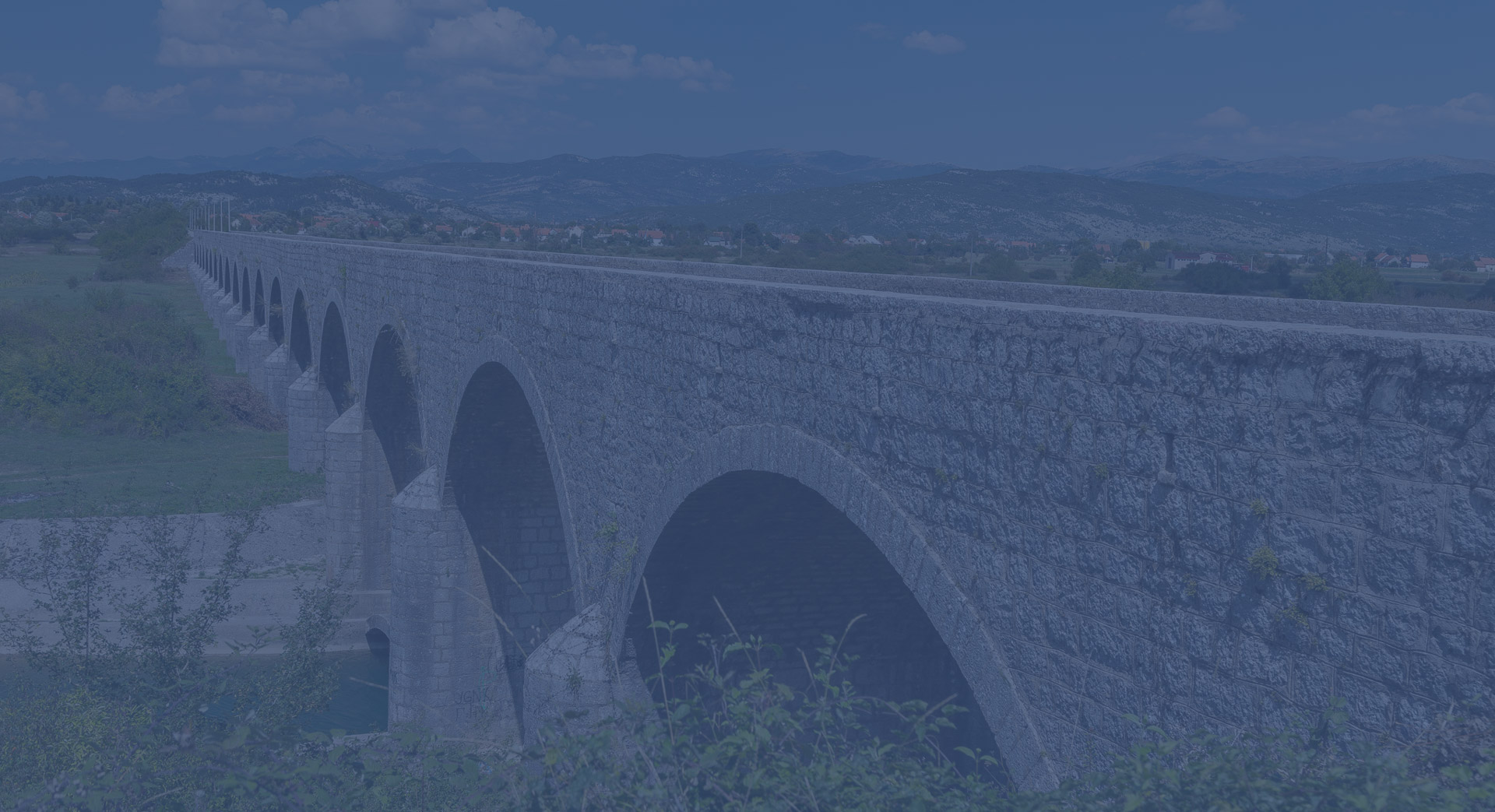 Video of the project "Life on the Border of BiH / CG - The Old Tracts of Timeless Legacy and Tradition"